Received a welcome telephone call from Matt advising us that he has just seen the Black Stork, which has been around in the Bexhill area for several days. He had it flying over the Cooden Beach Golf Course.
We quickly drove over Pevensey Levels and joined Matt and around 8 other observers and after around 30 minutes Matt picked it out high in the sky heading over the golf course towards Little Common. Although to far to photograph it showed well through the scopes and after several minutes it appeared to drop down behind some trees in Little Common. As it was dropping down it lowered both its legs as if to land.
Many thanks to Matt and a very welcome Sussex tick for ourselves.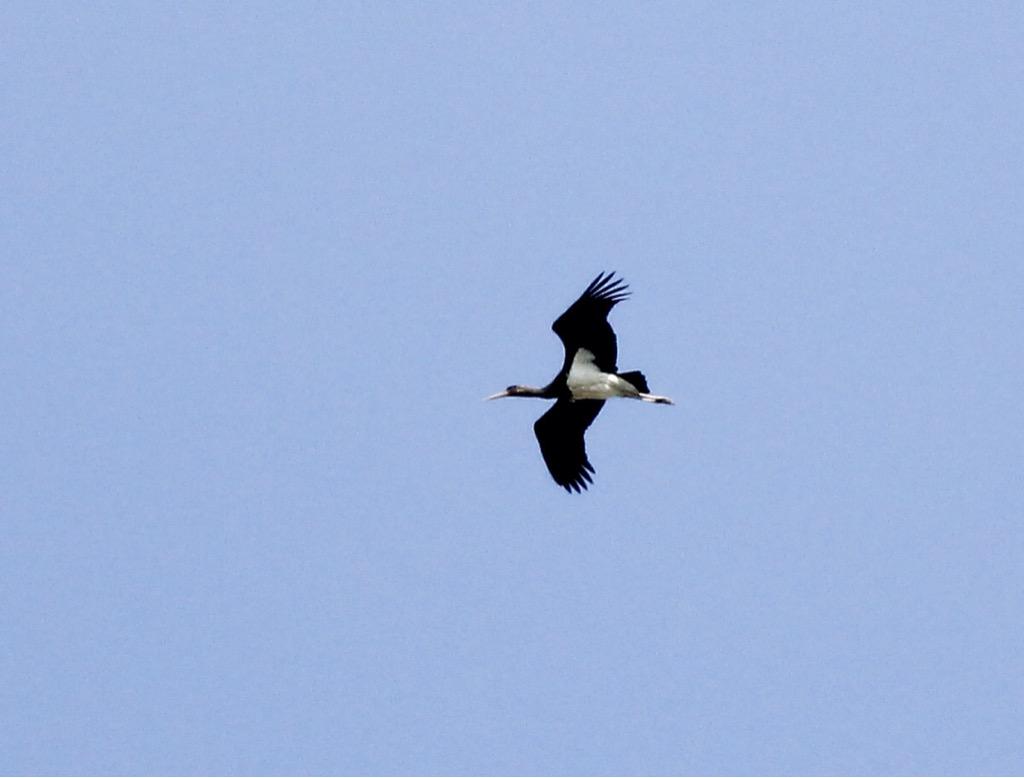 (taken by Malcolm Freeman)
Black Stork over Cooden Beach Golf Course